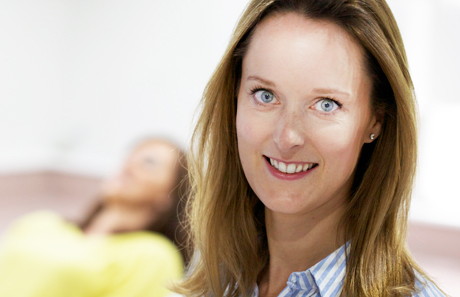 Dr Lucy-Jane Harris
(BDS, MFDS, MSc, MOrth RCS)
GDC No: 76244
Dr Lucy Harris and her team seek to provide first class orthodontic care in a friendly, family orientated environment. As a mother of two, she understands the needs and aspirations of young people and strives to combine these with the clinical demands of each individual patient.
Lucy qualified as a dentist after completing the five year degree course at King's College London in 1999. She won numerous prizes and awards during this time including the Maurice Kettle prize for Orthodontics. Her most notable award, however, was the Gold Medal of the University of London for the top-qualifying dentist.
Dr Harris gained her Membership of the Faculty of Dental Surgery at the Royal College of Surgeons following her work at King's College Hospital where she was a member of the head and neck cancer treatment team.
Dr Harris subsequently undertook specialist training in orthodontics at Kingston and Guy's Hospitals in London, being awarded the Philip Walther prize for the highest marks in the Master of Science in Orthodontics examination. This was also in recognition of the quality of her published research on cleft lip and palate patients. Dr Harris has since been awarded the Membership in Orthodontics by the Royal College of Surgeons and registered by the General Dental Council as a Specialist in Orthodontics.
Dr Harris has published scientific papers and has contributed to national and international conferences. She has lectured to General Dental Practitioners on the use of functional appliances and has a special interest in postgraduate education.
Dr Harris is a member of the British Dental Association, the British Orthodontic Society and the American Association of Orthodontics.
---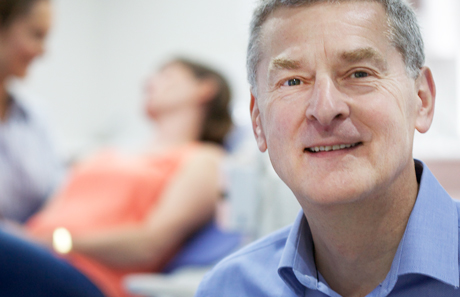 Dr Robert Kirschen
(BDS, FDS, MSc, MOrth RCS)
GDC No: 49493
Dr Robert Kirschen qualified as a dentist from Guy's Hospital, London, and successfully completed his specialist orthodontic training in 1980. He is registered as a specialist by the General Dental Council.
He opened the orthodontic practice in Reigate in 1982 and handed over the practice to Dr Harris in 2013. He also developed a varied career outside the practice. He was a part-time senior clinical lecturer at the Royal London Hospital from 1984 to 2010, training postgraduate specialist registrars. He was appointed for six years by the Royal College of Surgeons to examine the specialist registrars from all parts of the United Kingdom at the end of their training.
Dr Kirschen has supervised research and has published scientific and clinical papers in professional journals in the UK and the US and currently presents courses to orthodontic specialists. 
Dr Kirschen is also involved in furthering British orthodontics.  For two successive years, he was Chairman of the 1,000 delegate four-day British Orthodontic Conference. For a period of nine years, he was Scientific Advisor to the British Dental Journal and a member of its International Editorial Board. He has also served for four years as chairman of the Ethics Committee of the British Orthodontic Society. 
The British Orthodontic Society has honoured Dr Kirschen with a Special Service Award and he is also a member of the European Orthodontic Society.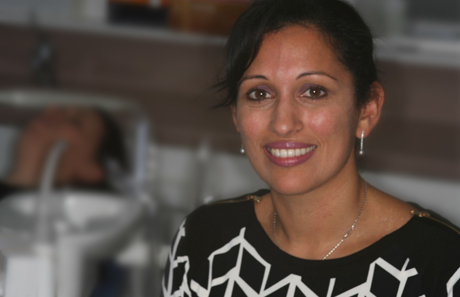 Urvi Patel
(BDS, FDS, MFDS, MSc, MOrth, RCS)
 GDC No: 81174
Urvi studied dentistry at Guy's Hospital, graduating in 2002.  Prior to specializing in orthodontics, Urvi worked in general dental practice and at Orpington and Sidcup Hospitals, as well as at the Royal County Surrey Hospital, working in Oral & Maxillofacial Surgery for nearly two years. During her time there, she passed her examinations to become a Member of the Faculty of Dental Surgery at the Royal College of Surgeons of England. Urvi then went on to gain extensive experience in paediatric dentistry at Barts and The Royal London Hospitals.  In 2007, she began her specialist training in orthodontics back at Guy's and King's College Hospitals in London, and also at Kingston Hospital, gaining a Master of Science degree and Membership in Orthodontics at the Royal College of Surgeons of England. This enabled her to become registered as a Specialist in Orthodontics with the General Dental Council in 2010.
Urvi is a member of the British Orthodontic Society and the European Orthodontic Society.  She has undertaken and published research in orthodontics and keeps up-to-date by regularly attending international conferences.
Urvi is married with three sons and in her spare time loves to ski.
---
The Support Team
---
Claire Harding (GDC registration 129096) and Sarah Kearnes (GDC registration 203280) have nearly 30 years of dental nursing experience between them.  Both are qualified dental nurses and registered with the General Dental Council.
They have lived and worked locally all their lives and between them they have 5 children at local schools, a number of which have undergone orthodontic treatment. Claire and Sarah themselves have recently finished wearing braces and will be happy to share their experiences.
Claire and Sarah bring a considerable amount of knowledge and skills to the practice in all aspects of clinical governance and compliance as required to meet the standards set by dental regulators, the Care Quality Commission and the General Dental Council.  We are delighted to have them as part of our team.
Carol Mackenzie-Parks joined the team in 2000 as receptionist and secretary. However, Carol's relations with the practice go back a lot further in her capacity as mother of former patients, giving her knowledge of both sides of the reception desk!
Trudi Hall is our Practice Manager and comes with a wealth of experience from the healthcare sector.  She has previous experience of working in orthodontics and has had oral surgery herself, so fully understands the journey of a patient.  As a mum of a school-age child, she has an awareness of juggling school/life commitments. 
The support team is proud of its stability and professionalism. Team stability also leads to friendship and loyalty, not only to each other, but also to our patients and to the general ethos of the practice.