Removable braces are rarely the only appliance used. They are mainly used in the early part of treatment, for example to widen the upper dentition or to reduce the depth of the bite between the front teeth. Once their task is completed, treatment continues with fixed braces.
Removable braces can be used successfully on their own in younger children undergoing interceptive treatment. This type of treatment is undertaken for three to twelve months at 7 to 9 years and aims to correct only one or two specific problems present during this phase of development. Further treatment is often necessary at 11 to 13.
An example of interceptive treatment is the correction of an upper incisor that has become trapped behind the lower teeth when closing together. Crossbites such as this can also occur at the back of the mouth and these can also be corrected with removable braces.
Before & After Gallery
---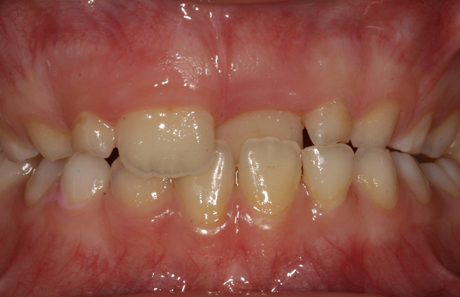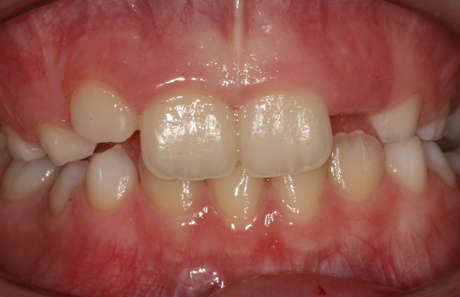 This child has  a mixture of adult and baby teeth.  Unfortunately one central incisor is incorrectly biting inside the lower tooth. A short course of treatment with a removable brace corrected the bite in just 4 months.
---