Testimonials
---
 Please see below for a selection of testimonials from our clients.
We have been so pleased with the treatment received - every aspect has been fantastic and Matthew is delighted with the end results.  Thank you to all.
Mrs E Crawford, Dec 2018
---
 Thanks to Reigate Orthodontics I can now smile again.  As I got older my uneven teeth were getting worse but I was apprehensive about treatment.  Fortunately, they were in good shape otherwise so there was no problem having braces at my age.  The ceramics were also discreet in social or professional situations.  Throughout the process Lucy and the team were reassuring and friendly and always there to help with any queries.  If you are thinking of orthodontic treatment as an adult, I'd say don't wait any longer - go and see them.  

Elizabeth W, November 2018
---
Fantastic service - I'm absolutely delighted with the results.  Everyone is so friendly at the Practice.
Rachel Turk, Sept 2018
---
My teeth are so straight now.  I can't stop smiling since having my braces removed.  I love my smile, so do my friends and family.
Hong Xie, Sept 2018
---
Went above and beyond.  Came in on a day she normally has off (Lucy), fitted me in immediately with I thought I had broken my brace.  Such lovely teamwork between Lucy, Sarah and Claire - made me feel so comfortable.  Such kind and helpful receptionists.
I. Philips, August 2018
---
I truly can't recommend any changes to the service provided.  You are an excellent and friendly team.  Many thanks for my new smile!
Satbir Khemani, August 2018
---
Really happy with the results and process.  Friendly staff and Urvi was great.
Emily Gilbert, August 2018
---
All the staff were extremely helpful and friendly.  The process couldn't have gone smoother, thank you.
Kate Inglis, August 2018
---
Being an adult, I was very nervous to have braces.  It turned out to be an excellent decision.  I am so pleased with the results.  Everyone at the Practice has been wonderful, thank you!
Milena D, July 2018
---
From the outset, Dr Urvi Patel and all the staff made me feel comfortable.  When I started this journey I was provided with helpful information, I felt I was in good hands and and honestly I really am happy with the results. 
Tinashe Zona, June 2018
--- 
Urvi is extremely professional, warm and friendly.  She has transformed my smile!  The Invisalign and metallic brace completely straightened my teeth and I can't thank her and her team enough for increasing my confidence and gaining the smile I always wanted.  Thank you Urvi!
Jenny Souter, May 2018
--- 
We just wanted to thank you for the amazing work you have done on Dannish's teeth.  That which was impossible, you made possible with determination, skill and patience.  The most important thing for us is the confidence you have restored to him.  For that we THANK YOU from our hearts.
Sincerely yours, Mr & Mrs S.  (Daanish's parents)
April 2018
---
"Dr Harris and everyone at Reigate Specialist Orthodontics were friendly and kind, which made the whole process as easy as possible.  I am delighted with the end result - the transformation in my smile is astonishing"!
Alexander Pistel, April 2018
---
"Dr Lucy Harris is a very caring orthodontic dentist who excels in patient care and attention.  My 9 year old daughter had a cross-bite and not only did the removable brace correct this over a 10 month period, it change her facial appearance.  Now my daughter has a perfect smile with all teeth fully aligned.  I can't recommend this Practice highly enough".
Tracey Winters, April 2018
---
"Reigate Orthodontics provides a superior and trustworthy service.  The results of my daughter's braces were amazing due to Dr Harris' approachable demeanor and knowledge.  We still rely upon Dr Harris' expertise even though we have moved out of the area.  Thanks Reigate Orthodontics".
Margaret Ford, August 2017
---
Lucy and the staff at Reigate Orthodontics are fantastic.  Our two daughters - now aged 14 and 10 - have been under Lucy's care for the last couple of years having multiple appointments and treatments, and our whole experience has been nothing but superb.  Quite apart from Lucy's clearly excellent orthodontic knowledge and skills, she has a lovely warm way of relating to kids, which has meant that what could have been a difficult time has happily been plain sailing.  Lucy's assistant Claire and receptionist Carol are both delightfully efficient too.  We really couldn't recommend an orthodontic practice more wholeheartedly. 
The Stewart Family, April 2017
---
Thank you so much for making me happy with my teeth and smile!
Jess Day, April 2017
---
I must thank the whole team for being so helpful in organising my son's treatment.  Nothing was too much trouble.  It was very reassuring to know such an effort was taken to ensure that I was very happy with all of the decisions made.  
Jane Matthews, January 2017
 ---
Lucy has done a fantastic job on my teeth! Not only did she fix them once, she did it a second time because of my forgetting to wear my retainer. I would highly recommend them to everyone as now I feel much more confident and less conscious about my smile.
Charlie S, January 2017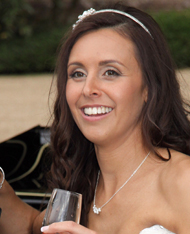 May i take this opportunity to say a massive thank you to Robert for making my teeth look beautiful and straight for my wedding. Robert was friendly and explained everything to me really well. I'm delighted with the results. I received a 1st class attention from when I contacted your
orthodontist and through all the treatment. A big thank you also to all the
staff you were always pleasant, friendly, welcoming and made me feel so
relaxed. Claire
---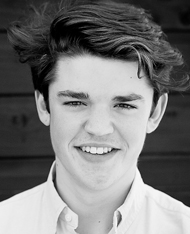 Lucy did an amazing job on my teeth as a teenager and then later, despite my numerous attempts to ruin, them she has managed to bring them back to their former glory. James
---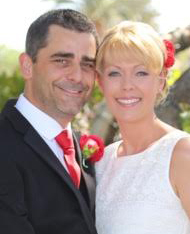 "The whole team are so friendly and welcoming, they helped to make having a brace very easy. I'm very happy with the results and I wouldn't hesitate to recommend the Practice to anyone" Sarah
---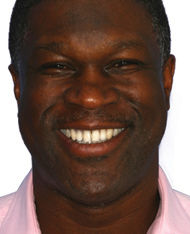 What a remarkable job you have done, I am happier than ever and smiling permanently due to your practice" Lee
---